What is a Crypto Credit Card? How to Pick the Best Cryptocurrency Credit Card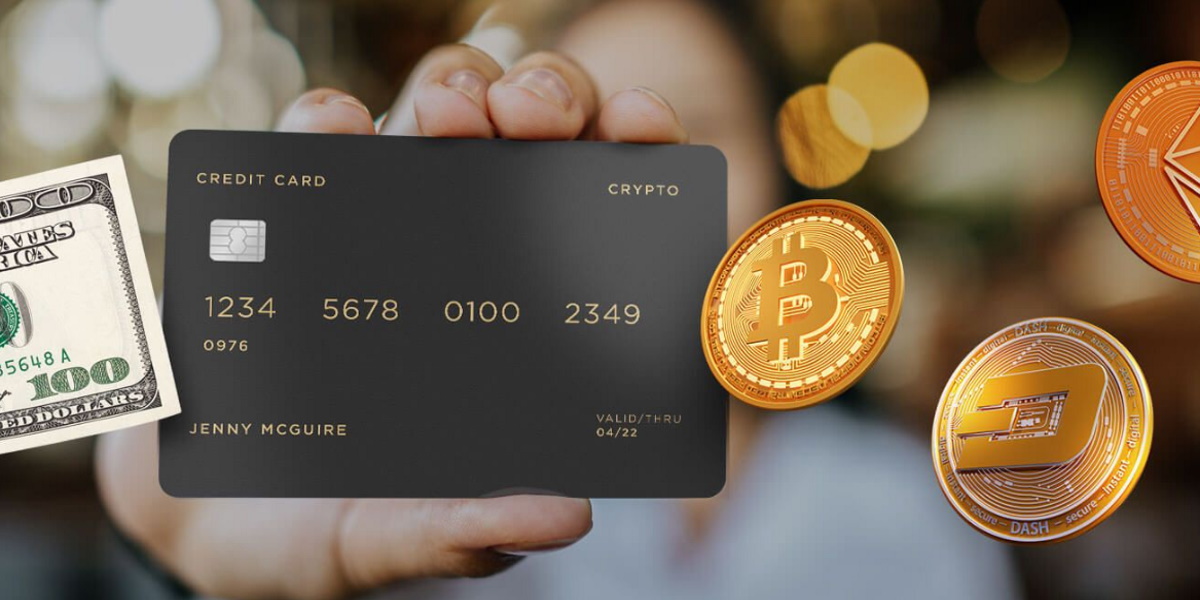 Crypto credit cards are a relatively new product in the cryptocurrency ecosystem and so a lot of people have questions about how they work.
In this article we'll explain what crypto credit and debit cards are, how they work and whether they're a good financial product for the average person to use.
What is a Crypto Credit Card?
In almost every way a crypto credit card is similar to a traditional credit card. A person's credit score determines eligibility, the interest rates are high and crypto credit cards are typically supported by a large financial institution like Visa and Mastercard.
What makes a crypto credit card unique is that instead of giving card holders perks like cashback, airline miles or free gift certificates, crypto card users can get rewarded in Bitcoin and other cryptocurrencies. For example, the NEXO crypto credit card gives users a 2% reward in Bitcoin or the NEXO token for every purchase.
What is a Crypto Debit Card?
One of the biggest criticisms of crypto is that you can't spend it anywhere. If someone wants to spend BTC, ETH or USDC they have to either convert it into dollars, or find a merchant that accepts crypto. While there are tens of thousands of stores that do accept crypto, there are even more stores that don't. When you checkout on Amazon there's no Pay with Bitcoin option.
However, every merchant already has a way to accept debit card payments. That's where a crypto debit card comes in.
Anyone who wants to spend their crypto can apply for a crypto debit card and create an account with the service provider
The owner of the debit card sends their crypto to an account linked to the card
Whenever the user buys something with the debit card an exchange takes place. The card provider swaps the user's crypto for dollars (or Euros, Yen, etc.) and deposits the money into the merchant's account
The debit card user gets to make a purchase using crypto while the merchant receives dollars. In five or ten years most merchants will probably accept crypto directly. For now though, a crypto debit card is an easy solution to let people spend their crypto anywhere they want.
Crypto Debit Card Benefits
The biggest benefit of a crypto debit card is that the user can spend their crypto at any store or online shop that accepts card payments. A crypto debit card works the same as a regular debit card and the merchant can't even tell the difference.
Another benefit of a crypto debit card is that you can use it to withdraw cash from an ATM. That makes a crypto debit card one of the easiest and least expensive ways to quickly turn crypto into Dollars or Euros.
How to Get a Bitcoin Credit Card
Applying for a crypto credit card is just like applying for any other type of credit card. Crypto card companies check the credit score of the applicant and decide whether or not to issue them a card.
Here are a few other factors to consider when deciding which crypto credit card is best.
What's the reward rate? The difference between 1 and 2% might not sound like a lot, but a 2% Bitcoin reward is twice as much as a 1% reward
Does the card charge an annual fee? If so, how much?
If you're applying for a crypto debit card, how much does the card provider charge to exchange your crypto into dollars?
Does the crypto credit or debit card have a good mobile app?
If you like to travel, what are the foreign transaction fees for the crypto credit card?
The Most Popular Crypto Credit and Debit Cards
If you're interested in applying for a Bitcoin credit card here are some of the best cards to look at.
Revolut
The exclusive Metal Card is the number one reason that people choose to go with Revolut when they're applying for a crypto credit card. At $16 a month it's not cheap but it comes with a lot of great features including,
Free ATM withdrawals up to $1,200 per month
Disposable virtual credit card numbers
Full support for 28 different Fiat currencies
The Revolut Metal card costs $17 a month but for users who plan on spending a lot with their crypto credit card the monthly fee can be well worth it.
BlockFi
The BlockFi crypto card is going to be available in Q2 of 2021 and it's being offered by one of the most trustworthy names in the blockchain industry. Some of the perks include no annual fee, no foreign transaction fees and 1.5% Bitcoin-back on every purchase.
There's also a special promotion where users can earn 3.5% Bitcoin-back during the first three months of card ownership.
Crypto.com
The Crypto.com credit card offers more customization options than any other crypto card on our list. That's because Crypto.com users can stake the CRO token and the amount that they stake determines the Bitcoin-back rewards that they receive.

Users can stake either $0, $400, $4,000, $40,000 or $400,000 worth of CRO. The Bitcoin-back rewards are either 1%, 2%, 3%, 5% or 8% according to the amount of CRO the user has staked. The price of CRO has remained fairly consistent, at least in crypto terms, so credit card users should be able to stake the token without worrying too much about volatility.
The Best Crypto Debit Card
There are lots of options for a crypto debit card but the Coinbase card is one of the best choices. Coinbase users can sign up for the card and spend crypto at any merchant that accepts debit cards. There's no annual fee and Coinbase offers a rewards program of up to 4% on purchases.
Is a Bitcoin Credit Card Right for You?
The better question is probably to ask: is a credit card in general right for you? If you like to use a credit card for daily purchases and have good credit so that you can apply for a new card, then a Bitcoin card can be great!
If you're only applying for a crypto credit card because of the Bitcoin reward, then it's probably not such a great idea. With just one missed payment fine or several months of high interest payments you can wipe out all of the gains you made from the Bitcoin reward.
How to Buy Bitcoin with a Credit Card
If you want to actually buy Bitcoin with a credit card, and not just earn Bitcoin rewards, the best option is probably an exchange like Binance. Depending on where you live you can quickly and easily buy Bitcoin with a credit card on Binance. There are other exchanges which also offer a similar service like Coinmama.
In general, however, it's not a great idea to buy Bitcoin with a credit card. It's better to buy crypto with a debit card or a bank transfer since these have the lowest fees.
This content is for informational purposes only and is not investment advice. You should consult a qualified licensed advisor before engaging in any transaction.